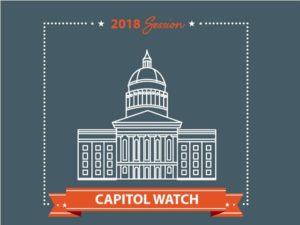 2018 Session Legislative Summary
Good afternoon,
The 2018 legislative session drew to a close last night shortly after midnight. The final day was marked by numerous twists and turns, bill substitutions, and conference committees.
In the end, all health care bills failed to move due to political gamesmanship. Both the House and the Senate dug in their heels over APRN issues and all other measures were casualties. We can report that no damaging legislation passed; however, many good public policy measures fell short.
Onward and upward–looking forward, we have much to do in the interim with our legislative champions. As a reminder, major change is coming as next year we will be dealing with many new legislators and a new Governor as well.
Thank you to everyone that took time to visit the Capitol, write, email, or call elected officials this year.
Please click the button below for the full legislative session summary.
As always, please let us know if you have any questions.
Have a great weekend!