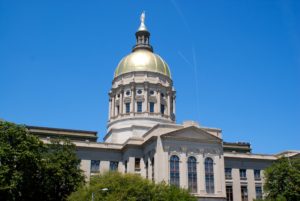 New Bill Leaves Committee
The Georgia House Committee on Health and Human Services has made the first step in passing legislation to help rural health care in the state. House Bill 769 uses multiple avenues to impact rural health. The first being that it allows remote pharmacist to authorize prescriptions and refills from providers located within Georgia. Telepharmacy technology will allow hospitals to have 24 hour pharmacies in-house, even if a pharmacist is not available. HB 769 also raises the rural tax credit for donations to rural hospitals from 90% to 100%. The previous tax credit has raised only $10 million of the possible $60 million. The hope is that the tax credit can raise the total number of donations to hospitals. One of the most important aspects of HB 769 is that it opens the door for grants to assist rural physicians afford medical malpractice insurance. This is an effort to make it more advantageous for physicians to practice in rural areas, and the need for physicians in Georgia is great.
Rural Communities Missing Doctors
The need for more rural providers is great; because there are currently six counties in the state that have no physician practicing. The numbers get even worse when looking at specialties; 63 counties are without a pediatrician, 79 without an OB-GYN, and 66 without a general surgeon. That number is only expected to worsen if new legislation is not passed. HB 769 is that new legislation and  is an attempt to lower these numbers. However, the bill still has a ways to go. Soon it will make it to the Senate Committee, if it passes that, then it will reach the floor of the General Assembly for a vote.
The state of healthcare in rural Georgia is always changing, and House Bill 769 is part of that changing landscape. This is a developing storing and be assured that we will keep you updated when new information presents itself.  Strategic Healthcare Partners is working across the state to fight for rural hospitals. Be it negotiating the best contract, enrolling providers, or managing analytics, SHP is working to keep doors open and help our clients.
To learn more about this topic, or to read House Bill 769 see the links below.
Source: "Rural health care bill clears House panel" by Andy Miiller – Georgia Health News Pub. Feb 13, 2018. http://www.georgiahealthnews.com/2018/02/rural-health-care-bill-clears-house-panel/
House Bill 769 – Georgia General Assembly http://www.legis.ga.gov/Legislation/en-US/display/20172018/HB/769