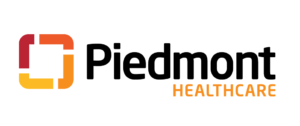 As of April 1st, Piedmont Health became out-of-network with the largest insurance company in the state of Georgia, Blue Cross Blue Shield (BCBS). The two organizations were unable to reach an agreement on a new contract, therefore causing the current contract to lapse. Piedmont Health is a rapidly expanding healthcare system based out of Atlanta; who currently have 11 hospitals across the state.
Who is Affected?
Since an agreement was not reached, any individual carrying BCBS plans cannot visit Piedmont Health facilities without going out-of-network. This affects not only the general public, but also the over 550,000 State of Georgia, and University System employees. For the patients that have BCBS they can still have many options for receiving care. They can go to another in-network doctor, or if they need emergency care they can still go to a Piedmont Health Hospital. Emergency care is always covered benefit, regardless of the network status of a hospital.
What Patients Can Do for Care
Emergency care is not the only remaining coverage between BCBS, and Piedmont Health. The dissolution of these two companies does not affect all plans. Any patient that has a Blue Cross Blue Shield MA plan still has continuation of care. For individuals that require special care there is a state law protects patients who have a chronic or terminal illness. The law provides patients with continuous care for 60 days after the termination of an agreement. Also pregnant women can continue to see their physician throughout the entire length of their pregnancy, and for six weeks after childbirth.
Will it be fixed?
With Piedmont Health, and Blue Cross Blue Shield temporarily dissolving their relationship. This leaves many across the state with less options when it comes to seeking care. However, now that the contract has passed its termination date it puts more pressure on both Blue Cross Blue Shield, and Piedmont Health to pass a new agreement.
To learn more about this topic see below.
Source: Out of Time and Our of Network: Piedmont, Blue Cross fail to reach deal by Andy Miller, Georgia Health News. Posted April, 1st 2018