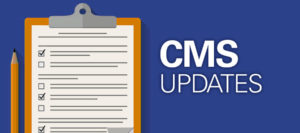 As 2018 came to a close, the Centers for Medicare & Medicaid Services (CMS) released substantial adjustments to the Medicare Shared Savings Program (MSSP), most of which are arguably the most impactful since its inception. "Medicare can no longer afford to support programs with weak incentives that do not deliver value," CMS Administrator Seema Verma emphasizes. The final rule particularly targets MSSP Track One ACOs, the vast majority in the market, as data on their ACO cost performance 'does not move the dial' as substantial as ACO participants who took performance-based financial risk.
To further encourage risk, CMS reduced the shared savings rate to 40% for those ACOs that do not assume risk, previously known as Track One MSSP ACOs. All other ACOs that acquire financial risk will keep the 50% shared savings rate.
The bold "Pathways to Success" initiative will implement the most substantial adjustments representing CMS' lessons learned these past six years:
Timeline Within the new program, new "low-revenue" ACOs will have only three years to remain in a one-sided risk model whereas existing one-sided ACOs will only have a single year to take on additional risk.  All other new ACOs will have two years to take on risk.  Those ACOs strategically avoiding MIPS and/or those ACOs who did not emphasize the seriousness of their commitment to the program will no longer have a free pass.
Quality: Pathways to Success increases accessibility to telehealth services to boost convenience for patients and providers, including services delivered at a patient's residence, as difficult as that may prove to be.  Many Telehealth enthusiasts appreciate another incremental step towards broadly supported Telehealth services even if the reimbursement expansions may only be available to ACO participants who take significant financial risk.
Beneficiary Engagement: To further drive improved health outcomes, Pathways to Success allows ACOs to offer new incentive payments for beneficiaries who participate in their care by obtaining primary care services and adhering to necessary follow-up care plans.  With care coordination resources provided by most ACO's, the theory of 'getting them in the door' and thus having actionable data, will permeate the necessary communication and care most go without today.
Though CMS themselves predicts 109 ACOs will leave the program due to these changes by 2028, the estimated savings is estimated at $2.24 billion over the next decade.  Most ACOs and provider organizations are rightfully scrutinizing the details of this verbose rule, despite the short deadline for a July 1, 2019 start date, with applications due by February 19, 2019.  With 3-Day SNF waivers, gift cards available for patient reward, and telehealth reimbursement carrots dangled to provider organizations by CMS, it's a quick turn likely to push more entrants into the MIPS program.  However, the savviest of groups may recognize the potential advantageous economics of the SNF Waiver that eases and expedites the referral process to a nursing home without the currently required three-day inpatient stay.  Only ACOs participating in MSSP performance-based risk tracks are eligible to obtain these waivers that very well can directly impact your daily census.  Though CMS limits waiver use to patients prospectively attributed to the ACO, the minimal reduction in red tape is enticing depending on your unique patient population and market needs.  Many particulars of the Final Rule will continue to further split providers into financial risk takers, taking the form of ACO members and MIPS-Composite score focused MIPS participants, while continuing to complicate and catalyze healthcare payment reform in 2019.
Meanwhile, the message is clearer now than ever before.  Get on the Fee For Value train before your wallet and patients are left at the station…